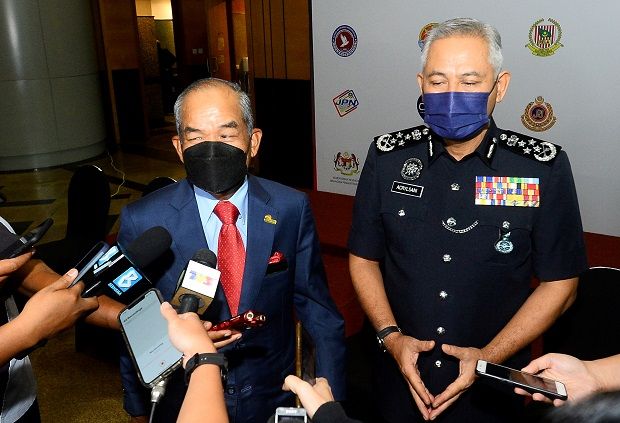 PUTRAJAYA: The Enforcement Agency Integrity Commission (EAIC) has received more than 6,000 complaints against enforcement agencies since it was set up in April 2011.
EAIC chairman Tan Sri Sidek Hassan said the commission was established over 10 years ago and in that time, 6,099 complaints were received against various enforcement agencies.
In his speech during the EAIC appreciation ceremony with enforcement agencies, he said a total of 5,163 complaint files had been opened.
"Unopened complaints involved complaints against non-enforcement agencies.
"These complaints were referred to the relevant agencies for further action," he said, adding that the commission resolved a total of 5,097 complaints.
He said the commission also opened a total of 1,097 investigation files and 1,046 cases have been resolved.
Among those who attended the event were Inspector-General of Police Tan Sri Acryl Sani Abdullah Sani and Malaysia Anti-Corruption Commission (MACC) chief commissioner Tan Sri Azam Baki.
"The unresolved investigation files are still in the process of action and will be resolved within the stipulated EAIC Complaint Receipt standard operating procedure period," said Sidek.
Sidek said issues of integrity, misconduct and corruption were not seasonal issues.
"That is why the Anti-Corruption Agency was established 55 years ago.
"A culture of integrity and freedom from corruption must be the foundation of our lives. I am confident and believe our commission is not working alone on integrity," he said, adding that the EAIC must work closely with enforcement agencies in building a character of integrity.
He said he believes that although the MACC has a strong legislation with much larger and more powerful posts and provisions in tackling corruption, it would be more effective by working closely with ministries, departments and other parties concerned.
Sumber : The Star